"Selling Sunset" Star Christine Quinn Is Leaving The O Group To Go All In On Crypto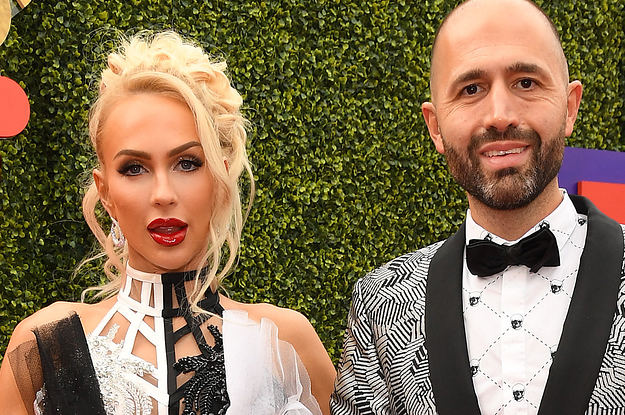 According to Quinn, the recent crash in crypto is good for her business. "Crypto volatility motivates real estate purchases," she explained. "Most clients have opted into our volatility hedge product, and are therefore not exposed [to getting in over their heads with the crash]."
Real Open isn't the only company bringing crypto to real estate. Hoseki is a startup that offers a proof-of-funds letter, and other new companies like Ledn and Milo have mortgage offerings that will put up cash when you have crypto as collateral.
But these competitors will have to go up against Quinn, who knows that her celebrity status as the villain of Selling Sunset is an asset to the company. After all, as Dumontet points out, if his famous wife wasn't involved in the business, "It would cost $10 million to get the marketing out." (This is certainly true — I wouldn't be writing this article if the most compelling villain in reality television wasn't a cofounder.) "This isn't something that my husband made and I'm just promoting," Quinn said. "This is something that we've been working on feverishly for a year and a half."
Over a Zoom interview, Quinn appears differently than the larger-than-life character she plays on TV. Dressed down without makeup or extensions and in a hoodie (OK, a Balenciaga hoodie), she is a lot more knowledgeable about the history of bitcoin than you'd expect from a reality star. She joked about how the early bitcoin exchange Mt. Gox was from "the wizard game," referring to Magic: the Gathering. She had gone through a phase of being interested in NFTs, but "you can't live in an NFT," Quinn said.
Fans of Selling Sunset can rest easy: Quinn told BuzzFeed News that although she's quit the Oppenheim Group, she isn't quitting the show, and will appear on Season 6 — she's just no longer promoting her old boss. "It'll be an interesting new season!" she told BuzzFeed News.
"It's so nice to be in an environment where I'm in control of the people I'm working with, and there's no noise in the background," Quinn said. "Everyone who calls me, they're enthused about crypto — it's such a great thing to have people so excited."