Mainstream Feminism Has Failed Us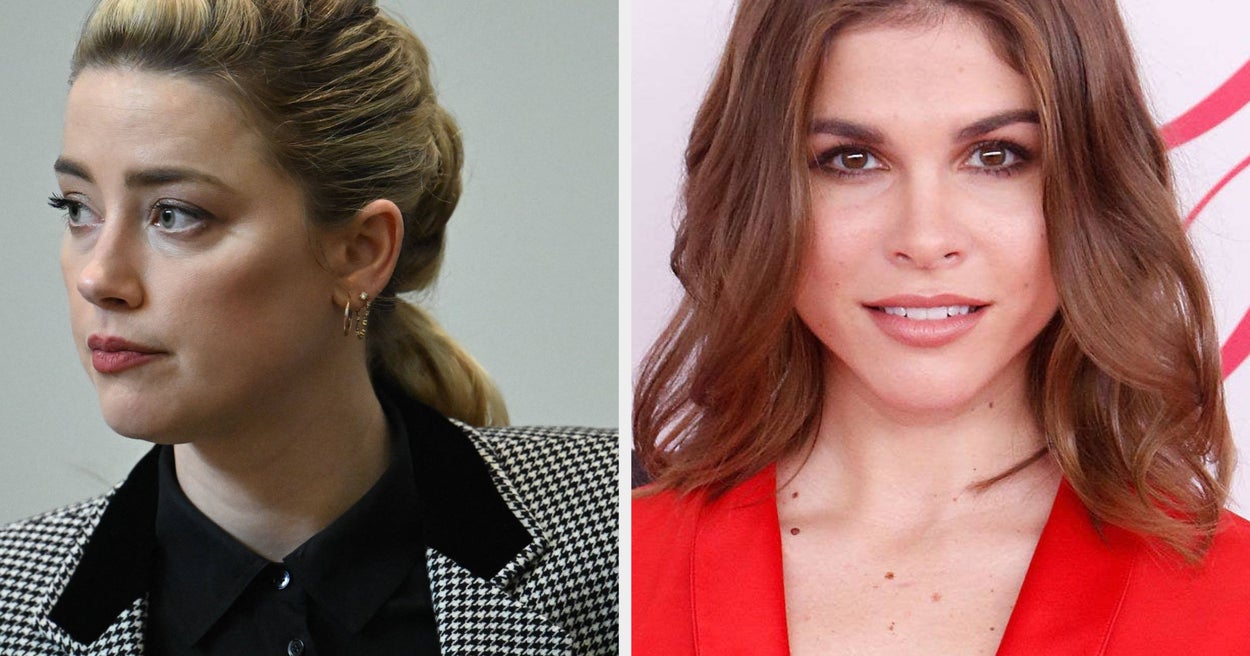 If politics is looking particularly grim from a feminist standpoint, pop culture seems to offer little reprieve. Here, too, misinformation has a large role to play. Johnny Depp's defamation case against Amber Heard, who, in a 2016 op-ed that didn't mention Depp's name, identified herself as a public representative of domestic abuse, has turned the internet into the ugliest place it's been since GamerGate, or maybe…ever?
The founder of a PR firm for celebrity clients recently told Forbes that "of course it would be a great plus for [Depp's] campaign if his version is the true version of things," but the truth, of course, doesn't ultimately matter. "At the end of the day, what a great PR agency does is to try to shape perception," the expert continued; he thinks Depp must have the best of the best. "Perception of truth is more powerful than the truth itself, and with the variety of opinions and backgrounds in the public square, it is almost certain that you would find a base willing to give your client a chance to exist and thrive."
Depp has found that base and then some: scores of fans who are dissecting Heard's every move during the trial, using voice clips of a woman describing abuse on the stand to make jokey videos on TikTok. My former colleague Ryan Broderick calls all these memes "QAnon for millennials." Other celebrities are getting in on it, and so are brands, influencers, and a whole lot of people hoping to cash in on the chaos. The social media frenzy around this case was clearly fueled by savvy PR (and, to at least an extent, an army of bots, as well as thousands of dollars in advertising from conservative media), but the sad truth is that lots of people have happily accepted the propaganda as sacrosanct. They genuinely believe that the richer, more famous, and more powerful person in this relationship, who once texted a friend that he wanted to kill Heard and then have sex with "her burnt corpse afterwards to make sure she is dead," is not only perfectly blameless but actually the true injured party here. Heard, "who at times was violent toward Depp, and who never made good on a promise to donate her entire divorce settlement to charity … is very far from a perfect victim," Michelle Goldberg wrote recently for the New York Times. "That made her the perfect object of a #MeToo backlash."
Depp stans see a cartoonish level of villainy in Heard, someone plotting to take down a great man to serve her own ends — something domestic violence survivors have been accused of since the dawn of time, even though coming forward with accusations almost always means being slut-shamed, harassed, and vilified on a scale proportional to the power held by the accused. It's bizarre to see Depp's army continue to insist on his victimhood when he's clearly already won in the court of public opinion, with pro-Depp content on the internet seemingly outweighing support for Heard to an overwhelming extent. I'm afraid for her. How is she expected to go on?
I'm much more afraid of what this case will mean for other, more marginalized survivors. Marilyn Manson, now emboldened, has filed a defamation lawsuit against his ex-fiancé Evan Rachel Wood, and it's hard to imagine women with far less money and cultural capital being able to withstand similar retribution for speaking their truths. Experts are worried the trial will provide a blueprint for abusers to exert still more power over their victims.
I'm afraid for so many of us.