Elon Musk Doesn't Seem To Realize That Twitter Is Already A Free Speech Warrior In Countries Where It Actually Matters.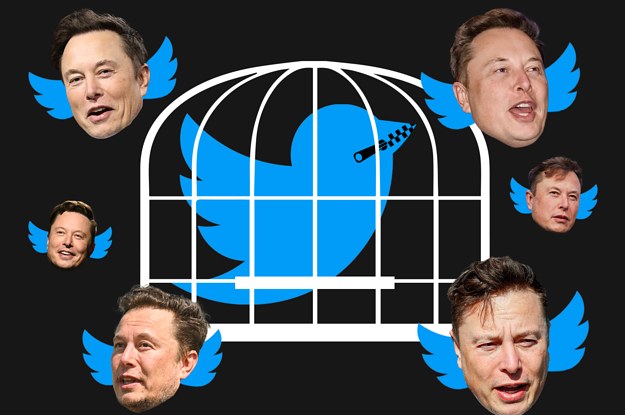 But his limited understanding of free speech issues, as demonstrated in his tweets, means that a social network he owns won't choose to fight these battles around the world but instead follow local policies no matter how restrictive they might be. In countries like India, Russia, Turkey, and others, his blinkered definition of free speech would actually mean less free speech for millions of people.
Musk, who is trying to fund his $44 billion Twitter acquisition with help from countries that have historically suppressed free speech, like Saudi Arabia and Qatar, did not respond to a request for comment from BuzzFeed News about Twitter's lawsuit to keep tweets online in India.
Sources familiar with the lawsuit told BuzzFeed News that Twitter deemed threats from the government to jail company officials serious enough to sue. But a Twitter spokesperson told BuzzFeed News that the company was also doing this to protect people's rights.
"The threat to Twitter is one thing, but free speech online is much bigger than just the organization," they said. When asked about Musk's views on free speech, the spokesperson refused to comment "on anything to do with the acquisition" and said that the company "can't speculate on what a future owner of Twitter may or may not do with the service."
Far from acknowledging Twitter's efforts to fight for people's right to tweet, Musk has, instead, accused its leadership of censorship. He has amplified criticism from the American far right against Vijaya Gadde, a top India-born executive who has shaped Twitter's global speech policies, which included permanently banning former president Donald Trump. "I think that [the ban on Trump] was a mistake," Musk has said. "I would reverse the permaban." His tweet, which included a photo of Gadde's face along with a suggestion of "left wing bias," directed a barrage of racist abuse toward Gadde and Twitter CEO Parag Agrawal, who was also born in India. In another tweet, Musk presented Agrawal as Soviet dictator Joseph Stalin, who was notorious for censorship.
"Twitter obv has a strong left wing bias," he tweeted at Cernovich.
Musk, a rich and powerful white man, has also used Twitter to mock people who list their pronouns in their bios, lash out at journalists who are critical of Tesla, call coronavirus lockdowns "fascist," compare Canadian Prime Minister Justin Trudeau to Hitler (in a tweet he deleted later), and call a British diver who saved a team of soccer players from a flooded cave in Thailand "pedo guy."
"If he's looking for legitimate cases of censorship to protest, India offers an excellent chance for Musk to put his mouth where his money is," Platformer's Casey Newton wrote in his newsletter.
But more likely than not, Musk's thinking is stifled by an insular, American-only attitude. If he buys Twitter, the social network could roll back its progress on free speech issues that actually matter around the world. ●